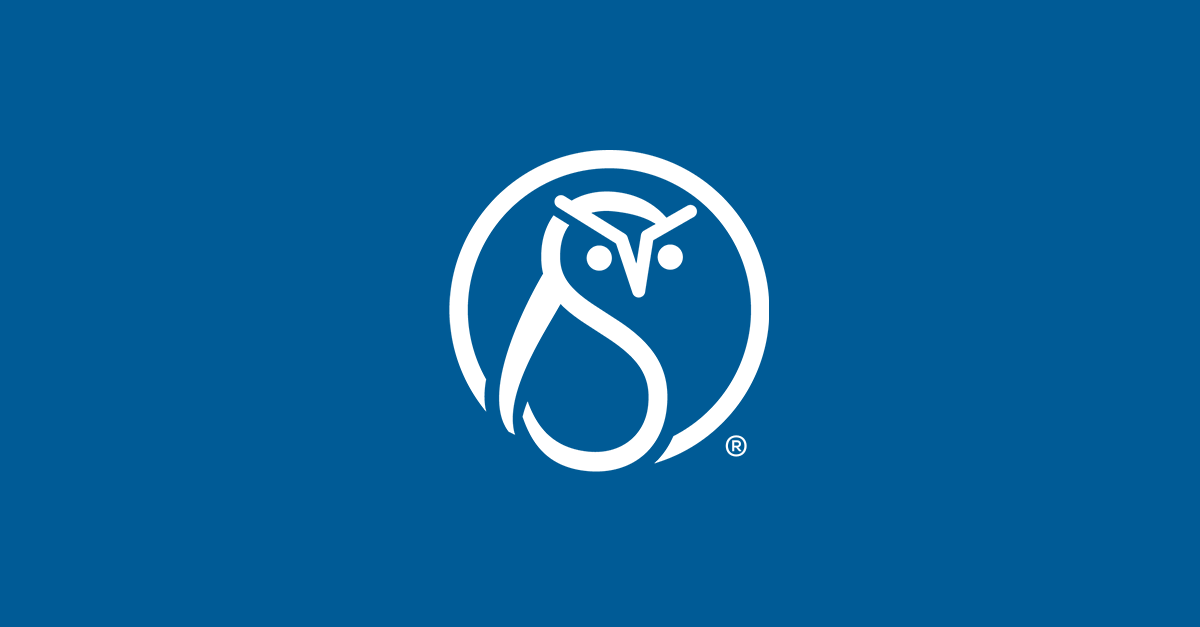 Sturm und DITA-Drang at tekom
This year's tekom/tcworld conference reinforced the ongoing doctrinal chasm between North American technical communication and German technical communication.
I am speaking, of course, of the proper role of DITA in technical communication. If any.

Executive summary: There may be a valid use case for German non-DITA CMS systems, but vendors are shooting themselves in the foot with factually inaccurate information about DITA as a starting point for their arguments.
The program this year included several presentations, in both English and German, that provided the German perspective on DITA. They included the following:
The DERCOM effect
We also heard a great deal from a new organization, DERCOM. Founded in 2013, this organization is an association of German CMS manufacturers (the acronym sort of works in German) and includes Schema, Docufy, Empolis, Acolada, and three other member companies.
DERCOM has released a position paper entitled "Content Management und Strukturiertes Authoring in der Technischen Kommunikation" or (as you might expect) "Content Management and Structured Authoring in Technical Communication." This document is available both in German and in English translation. Unfortunately, the link seems to be obfuscated. Go to the main DERCOM page and find a clickable link under "News." DERCOM member Noxum has a direct link for the German version.
Uwe Reissenweber explicitly introduced his presentation as providing the official position of DERCOM.
With refreshing candor, Uwe Reisseweber introduces himself as a lobbyist for DERCOM and will provide their perspective on DITA #tcworld15

— Sarah O'Keefe (@sarahokeefe) November 12, 2015
Note that he used the German word "Lobbyist," but perhaps "advocate" would be a better English translation than "lobbyist" since the latter term is so loaded with negative political connotations. Marcus Kesseler said that he was not speaking for DERCOM but rather for Schema in his individual presentation. Here is what I observed across the various presentations:
There was remarkable uniformity in the statements made by the various DERCOM members, even when they said they were speaking for their employer rather than the association.
There were a number of talking points that were repeated over and over again.
The descriptions of DITA were so technically inaccurate that they destroyed the credibility of the speakers' entire argument and made it rather difficult to extract valid information.
For example, Uwe Reissenweber asserted that the DITA specialization mechanism, if used to create new elements (as opposed to removing them), does not allow for interoperability with other environments. That is, once you create new, specialized elements, you can no longer exchange your content with other organizations. This statement is technically inaccurate and betrays a fundamental misunderstanding of specialization. When you create a new element (for example, a warning), you base it on an existing element (for example, note). Because DITA maintains inheritance information, a downstream user would know that the warning element is based on note and can process it as a regular note element via a fallback mechanism. This is a critical—and unique—feature of the DITA architecture. Marcus Kesseler asserted that vendor lock-in with DITA-based content is no different than a system (like his) that uses a proprietary content model because so much of the business logic is tied up in the CMS rather than the content model. This overall accuracy of this statement depends on how tightly business processes and other information are bound into the CMS. But it seems indisputable that it would be easier to move DITA content from CMS A to CMS B (with any attendant business logic issues) than it would be to move XML Flavor A from CMS A to XML Flavor B in CMS B. In the second case, you have to move all of the business logic and worry about possible incompatibilities between XML Flavor A and XML Flavor B. "You can't learn specialization in an afternoon." This is a completely true statement from Uwe Reissenweber to which I say, with great professionalism, "SO WHAT??" Surely we are not advocating the idea that anything that takes more than an afternoon to learn cannot be worth the effort. After hearing these statements and others (see my Twitter feed for increasingly agitated coverage), it becomes difficult to take any of the presenters' arguments seriously. And this is unfortunate, because I do want to understand their position. Kesseler, for example, displayed a chart in which he made the case that business logic is embedded either in the CMS or possibly in the DITA Open Toolkit, but not in the core DITA topics.
I am extremely confused but I think that Kesseler is saying that business value is in CCMS and not DITA. #tcworld15 pic.twitter.com/dfiqh5uaDh — Sarah O'Keefe (@sarahokeefe) November 10, 2015

His Schema co-founder, Stefan Freisler, believes that only 5–10% of return on investment realized from a CMS system is in the content model. Instead, the vast majority of the value resides in the workflow layer.
These are interesting points and worthy of further discussion.
DITA support in DERCOM CMSs?
Eliot Kimber, who has a lot more patience than I do (also, I had a scheduled meeting), stayed through a heated post-presentation Q&A with Kesseler. Kimber had this to say in his trip report:
It was an entertaining presentation with some heated discussion but the presentation itself was a pretty transparent attempt to spread fear, uncertainty, and doubt (FUD) about DITA by using false dichotomies and category errors to make DITA look particularly bad. This was unfortunate because Herr Kesseler had a valid point, which came out in the discussion at the end of his talk, which is that consultants were insisting that if his product (Schema, and by extension the other CCMS systems like Schema) could not do DITA to a fairly deep degree internally then they were unacceptable, regardless of any other useful functionality they might provide.
This lack of support is another starting point for discussion. (I would also note that it's often not the Evil Consultants, but rather the Opinionated Clients, who are insisting on DITA.)
With a proprietary content model, you are putting your trust and a good bit of your ability to execute in the hands of your CMS vendor. Provided that the vendor does a good job of introducing new features that meet your needs, you could have a long and mutually beneficial relationship. But what if your vendor starts to falter? What if they are acquired and change their strategy to something that doesn't meet your requirements? DERCOM members are asserting first that they are better at adapting information models to the needs of their clients and second, that the content model provides only a small part of the value of the CMS.
Do you throw your lot in with a vendor, their release cycle, their software development/R&D efforts, or do you choose to rely on a standard and therefore rely on the OASIS technical committee, with all of the advantages and disadvantages of the committee-based standards-building process?
If the content model is largely irrelevant to the CMS functionality, why not just have the best of both worlds and support DITA inside the Very Superior DERCOM systems? Some of the vendors are doing just that. Empolis supports DITA both in its core CLS offering and in a new, low-cost SaaS system that is under development.
It remains as an exercise for the reader to understand why the other vendors are not following suit. Eliot says this:
DITA poses a problem for these products to the degree that they are not able to directly support DITA markup internally, for whatever reason, e.g., having been architected around a specific XML model such that supporting other models is difficult.So there is a clear and understandable tension between the vendors and happy users of these products and the adoption of DITA. Evidence of this tension is the creation of the DERCOM association (http://www.dercom.de/en/dercom-home), which is, at least in part, a banding together of the German CCMS vendors against DITA in general, as evidenced by the document "Content Management and Struktured Authoring in Technical Communication – A progress report", which says a number of incorrect or misleading things about DITA as a technology.
During the German-language Intelligente Information panel, Professor Sissi Closs pointed out the importance of DITA as a multiplier. She mentioned that widespread adoption of DITA would lead to a network effect, in which the standard becomes more valuable because more and more people are using it and therefore training, support, community, and qualified employees are more readily available.
Some statistics
In North America, DITA is the clear leader in XML-based content work. We estimate that at least 80% of structure implementations are using DITA. The equivalent number for Germany is in the 5-10% range, based on research done by tcworld.
This chart was shown in Reissenweber's presentation and attributed to tcworld as of 2015:
Here is my English translation. In each grouping, the upper bar is for software companies and the lower bar for industrial companies.
Scriptorium's perspective
For Scriptorium consulting projects, we use a standard methodology with roots in management consulting. In the assessment phase, we develop the following:
Business goals for the organization
Content strategy to support the identified business goals
Needs analysis
Gap analysis
Requirements
Implementation plan, ROI, and budget
The decision whether or not to use DITA is generally made in the requirements phase. Most North American companies, at this point in time, assume that DITA is the path of least resistance because of the large numbers of authoring tools, CMS systems, and supporting systems (like translation management and content delivery platforms) that support it.
DERCOM companies will have difficulty making inroads into this market without an affirmation that they can provide DITA support. Any advantages that they might have in workflow or editorial management are irrelevant because they will be ruled out as a prospective vendor by the DITA requirement. Additionally, most of these vendors do not have much presence in North America, so support, training, and maintenance are a risk.
Classic case of disruption
In Germany, the DERCOM vendors are clearly dominant at this time. However, their continued insistence that their technology is superior and the upstart DITA-based options should be ignored follows the classic pattern seen with disruptive technologies. When a disruptive technology offers a clear advantage that is different from the main feature set of the incumbent approach, the incumbents have much difficulty responding to the new challenge.
In the case of DITA, the disruptions are in the following areas:
A wide variety of options at each point in the tool chain (authoring tool, content management system, translation management system, content delivery portal, and others)
Incremental implementation. Because DITA can work both on a file system and on a CCMS, organizations can opt for an incremental implementation, where pilot projects are built and validated on the file system before CCMS selection begins.
Open standard. Interested parties can participate in the standards-development process through OASIS. Vendor assessment is based on conformance to the standard, which makes evaluation across vendors easier for the buyer. Content exchange is easier to implement for the buyer.
The ecosystem of DITA architecture, software vendors, consultants, open-source community, and more. (Take a look at the DITA projects available just on GitHub.)
NOTE: Translations from German are mine. If the original authors would like to provide a better or alternate translation, please leave a comment. My tweets of German presentations are real-time translations by me. I apologize in advance for any errors.
Additional reading (if by some miracle you made it this far):